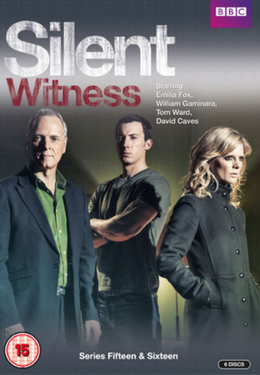 Series 16 is the sixteenth series of Silent Witness. It first aired in 2013. The series was notable for introducing new main characters, Jack Hodgson and Clarissa Mullery, the former of whom replaced Harry Cunningham, who departed in the previous series. It was also the final series to star William Gaminara as Leo Dalton, as his character died at the end of this series.
Main Cast
Edit
William Gaminara as Leo Dalton
Episodes
Edit
131 - 132 Change
133 - 134 Trust
135 - 136 True Love Waits
137 - 138 Legacy
139 - 140 Greater Love
Ad blocker interference detected!
Wikia is a free-to-use site that makes money from advertising. We have a modified experience for viewers using ad blockers

Wikia is not accessible if you've made further modifications. Remove the custom ad blocker rule(s) and the page will load as expected.