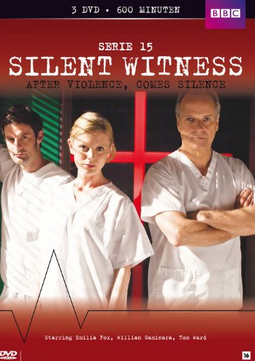 Series 15 is the fifteenth series of Silent Witness. It first aired in 2012. This series was the last to star Tom Ward as
Harry Cunningham, with his character leaving at the end of the series to go to America. It also saw the death of Nikki's father, Victor, at the beginning of the series, and the breakdown of the relationship between Leo and Janet. The episode Redhill generated some controversy due to its violent content.
Main Cast
Edit
William Gaminara as Leo Dalton
Episodes
Edit
121 -122 Death Has No Dominion
123 -124 Domestic
125 - 126 Paradise Lost
127 - 128 Redhill
129 - 130 Fear
131 - 132 And Then I Fell In Love
Ad blocker interference detected!
Wikia is a free-to-use site that makes money from advertising. We have a modified experience for viewers using ad blockers

Wikia is not accessible if you've made further modifications. Remove the custom ad blocker rule(s) and the page will load as expected.